Seeking tranquil coastlines in the beautiful state of California? The state's Central Coast—which encompasses Ventura, Santa Barbara, San Luis Obisbo, and Monterey Bay—is abundant with scenic getaways. From rugged shorelines to charming beaches, you will be in awe of these five best views on the Central Coast.
The Rugged Shorelines of Big Sur
The rugged shorelines of
Big Sur
have made it one of Central California's most breathtaking coastlines. This coastal region spans 90 miles between San Simeon and Carmel and provides views of both the Pacific Ocean and Santa Lucia Mountains.
There are several ways to admire the impressive sights at Big Sur. Highway 1 offers some of the most eye-catching views of Big Sur, so much so that it was designated an American National Scenic Byway and California Scenic Highway. Passing over the Bixby Creek Bridge is also a must, as it is one of the world's highest single-span concrete arch bridges. The bridge not only provides magnificent views of Big Sur but has become one of the most photographed bridges in California due to its aesthetic design.
The scenery at Big Sur features hidden beaches enclosed by large cliffs and soaring redwood trees. If you look closely enough, you may even catch a glimpse of sea otters swimming in the ocean or condors flying high in the sky.
If you want to stay awhile and enjoy the natural wonders of Big Sur, there are plenty of hotels and campsites to sojourn in. Spend your days hiking through the winding trails in parks such as Pfeiffer Big Sur and Julia Pfeiffer Burns. At night, bathe in hot springs at the learning community of Esalen Institute.
Big Sur has received many accolades because of its impressive coastline and graceful bridge, including recognitions from Traveler's Choice, National Geographic Traveler, and Zagat Survey. There truly is nothing like visiting the mysterious natural wonder of Big Sur.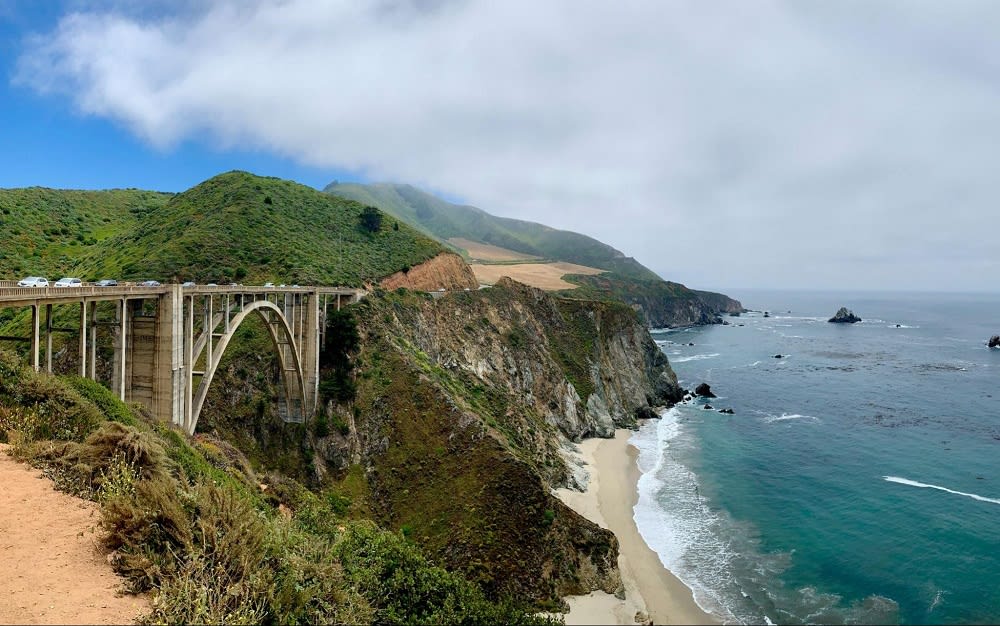 The Natural Wonders of Channel Islands National Park
Channel Islands National Park
is the place to go if you are both an outdoor and history enthusiast. Located in the region of Ventura, this national park encompasses five of California's Channel Islands, including Anacapa Island, Santa Cruz Island, Santa Rosa Island, San Miguel Island, and Santa Barbara Island.
The mountains of the Channel Islands rise up over the Pacific Ocean, which has created a unique coastal environment. Take in the Island's picture-perfect scenery while camping on the beach, diving amidst kelp beds, kayaking between sea caves, or hiking through cliff trails.
The preservation of Channel Islands National Park has brought about a distinct array of wildlife and archaeological resources found nowhere else on the planet. You can see animals like the island spotted skunk, western harvest mouse, Pacific white-sided dolphin, snowy plover, and ashy storm-petrel. The Channel Islands are also a breeding ground for bald eagles and western gulls, as well as a migration route for Pacific gray whales.
The California Channel Islands have a captivating heritage as well. For over 12,000 years, explorers, scientists, and historians have visited the Islands to learn about the people and stories from the past. The Channel Islands have been home to the Native American Chumash people and European explorers.
Channel Islands National Park is the perfect place to go if you want to uncover the wonders of California's nature and culture.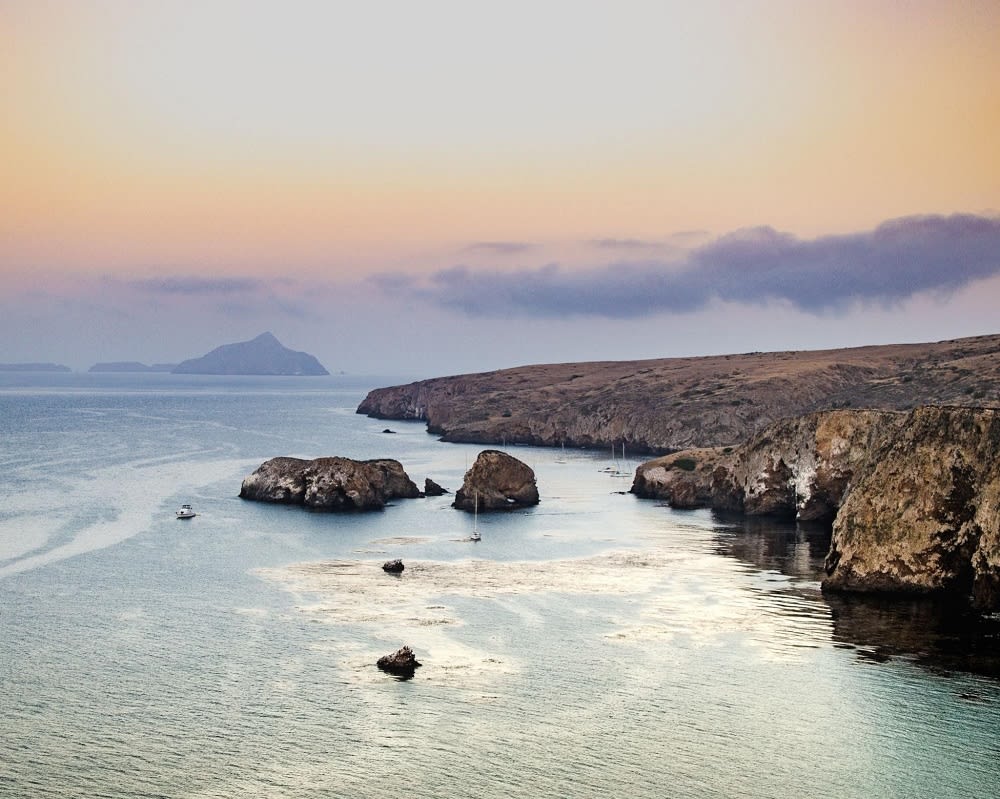 The Majestic Scenery at Carmel-by-the-Sea
One of Central California's most iconic spots is
Carmel-by-the-Sea
. This charming seaside village boasts some of the world's finest views, and was even rated "One of America's Top Beach Towns." Carmel Beach is immaculate with its white sand and clear water, making it a popular surf spot. This famed beach is even dog-friendly!
There are several trails you can take to explore the village of Carmel too. The Scenic Bluff Path is a route that runs parallel to Scenic Road right above Carmel Beach. For a leisurely stroll, walk down to the beach or meander through Monterey cypress all the way to Carmel Point. If you are up for more of a challenge, hike along the rocky coastline and take in the views of Pebble Beach and Point Lobos.
Carmel also has some of the most gorgeous beach sunsets on the entire Central Coast. Spend an evening on the seashore as you watch the sun go down while having a beach bonfire.
If you are interested in immersing yourself even more in nature, head to Point Lobos State Natural Reserve. Here, you will find hidden coves, bountiful underwater habitats, rare geological formations, and migrating whales. If you are looking for a scenic drive along the Central Coast, check out the nearby 17-Mile Drive, which has become one of the most picturesque routes in the world. As you drive along the Monterey Peninsula—through Pebble Beach and Pacific Grove—you will see large mansions, glamorous scenery, and famous golf courses.
Visit the enchanting village of Carmel-by-the-Sea and l fall in love with its majestic scenery.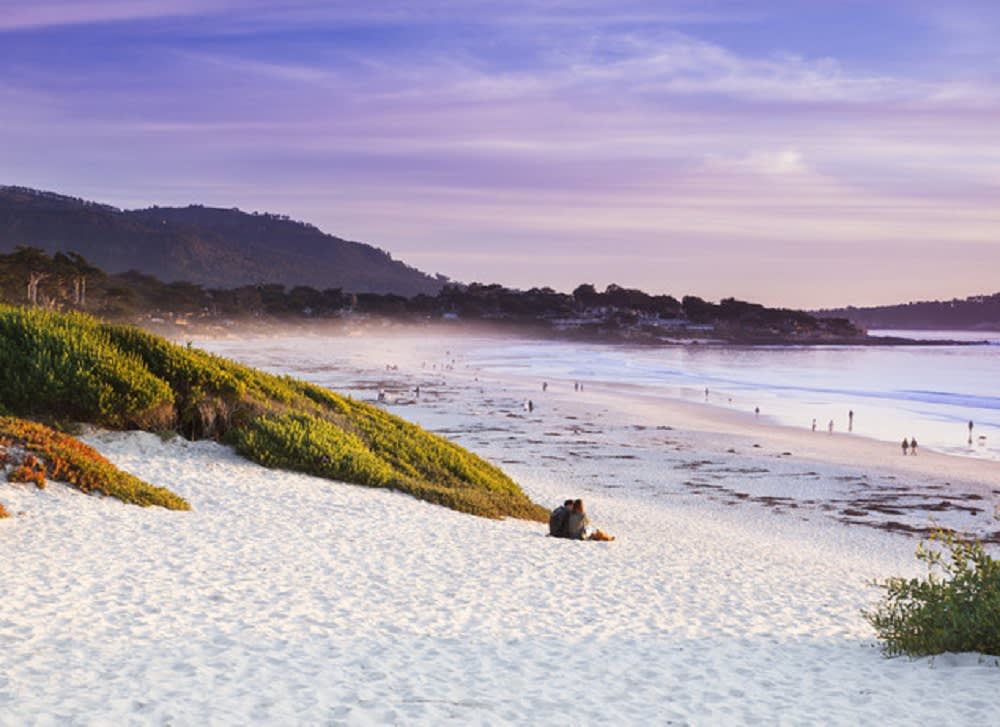 Photo: Carmel-by-the-Sea
The Spectacular Ocean Views at Pismo Beach
Pismo Beach
is a classic Central California beach town with spectacular ocean views. Halfway between Los Angeles and San Francisco, Pismo Beach has golden beaches and colorful sunsets. This Central Coast town is a renowned surfing locale that boasts a 12-feet-long ocean pier and an award-winning oceanfront boardwalk.
There are many different ways to experience the beauty of Pismo Beach. Find tranquility as you walk along the beach as the sun sets, or fly a kite under clear blue skies. The Pismo Beach Pier Plaza is a lively area that has restaurants, playgrounds, and bait shacks as well. If you are seeking more adventure, head out on the pier for some fishing, or jump in the ocean to catch a wave. Pismo Preserve also offers a range of recreational activities. There are over 10 miles of trails perfect for mountain biking, hiking, and horseback riding.
Pismo Beach's Dinosaur Caves Park is another must-see in the town, as it provides amazing ocean views and wide cascading hills. Another stunning sight to see? The town's migrating monarch butterflies. Every October through February, Pismo Beach's eucalyptus trees are home to thousands of monarch butterflies that stay on the branches for the cold winter months.
Pismo Beach is your go-to for quintessential Central Coast sights and experiences.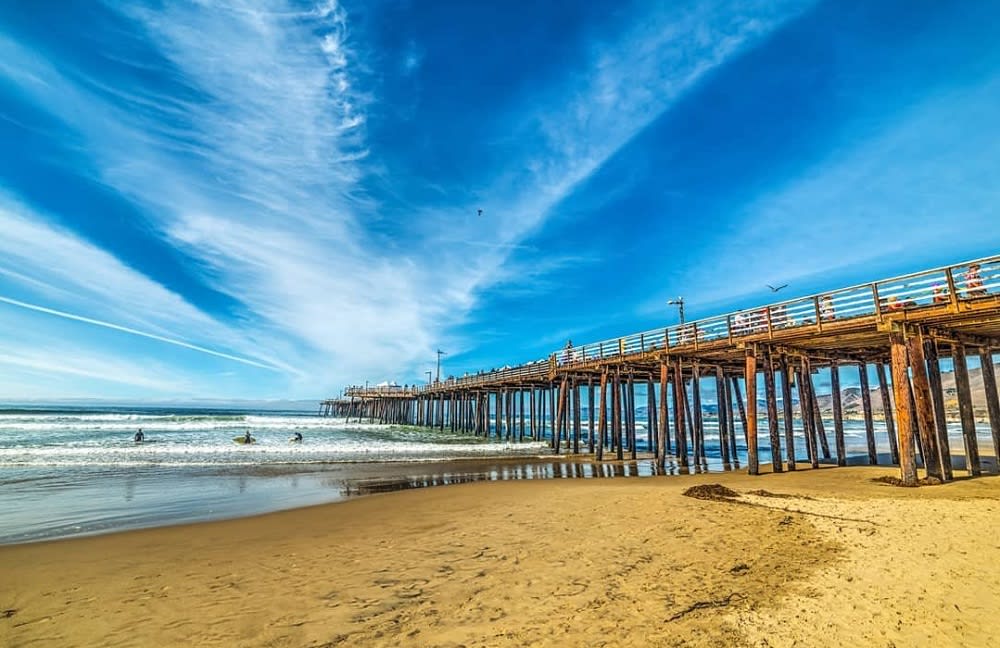 Photo: Trip Advisor
The Mountain-Lined Backdrop of Santa Barbara
Where the sea and mountains meet as one is where you will find the city of
Santa Barbara
. The Santa Ynez Mountains—which are part of the Transverse Ranges—serve as the city's jaw-dropping backdrop. Santa Barbara's coastline is full of lush palm trees and pristine beaches. Within the city, you will see Spanish-style architecture consisting of white-washed buildings, which is why Santa Barbara is called the "American Riviera."
Outdoor activities are abundant in Santa Barbara due to its natural beauty and comfortable climate. Bask in the city's beach views as you paddleboard on the ocean, or bike your way towards magnificent landscapes in the mountains. From hiking to sailing, there is no shortage of activities for an epic Santa Barbara experience.
To get breathtaking views of the entire city, visit Old Mission Santa Barbara. This Spanish mission lies on a grand hilltop that overlooks the city. Mission Santa Barbara offers tours of its celebrated museum, fruit-filled garden, and historic cemetery.
Santa Barbara is a sight to behold in California, offering the ultimate Central Coast experience.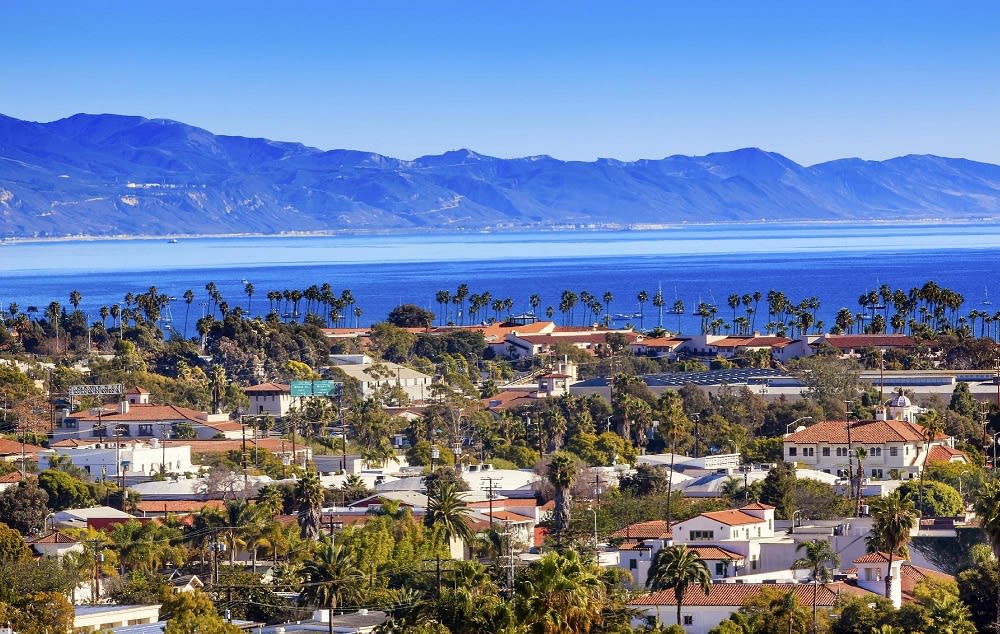 Photo: Trip Advisor
Weber Team Real Estate
If you are planning on moving to California's Central Coast, contact the
Weber Team
. Sarah Weber and Summer Weber specialize in San Luis Obispo real estate, Arroyo Grand real estate, and Pismo Beach real estate. For a full-service real estate group with a high level of creativity, dedication, and experience, trust in the Weber Team.