The past year or so has been all about bringing experiences into the home. We've worked from home, exercised from home, and even socialized from home. While some of these things are certainly more enjoyable outside of the home, there has been one new development that's worth keeping around: to-go drinks and drink deliveries! Some of the best restaurants in and around San Luis Obisbo are bringing the drinks to you, and we're breaking down the top seven options.

1865 Craft House and Kitchen
This modern American eatery lives and breathes its mantra: "Eat. Drink. Be Happy." Their food is mom-and-pop style, meant for sharing with family and friends. In addition to options like their hot chicken sandwich or Bavarian pretzel and beer cheese, you can also order from their extensive list of deliverable craft cocktails! They're beautiful to look at and delicious to drink. All of their delivered drinks come as two servings per jar. Choose from the Pismo Frog (vodka, strawberries, and lemon); the Smoked Pineapple (rum, pineapple, and lime); the Barrel-Aged Manhattan; and several more. You'll certainly feel happy ordering from 1865!
Novo
Novo is one of the most fun places to eat in San Luis Obisbo. Located right downtown, it combines a creekside patio, upper-level lounge, and intimate cellar, to create an unforgettable ambiance. Its award-winning food is locally sourced and diverse. From nachos to pappardelle al Limone, to salmon bisque, there's something to excite every taste bud. And one of Novo's best features? It's wine delivery! When you order takeout, you have access to Novo's extensive list of wine and beer. Order a few of their craft brews, like the locally-brewed SLO Cider, or the Santa Monica Blonde. Wine lovers have a choice between smaller and regular bottles, ranging from sparkling rosés, to crisp Rhone Valley whites, to robust Pinot Noirs from all over the world. Novo's delivered drinks are the perfect way to round out your global meal.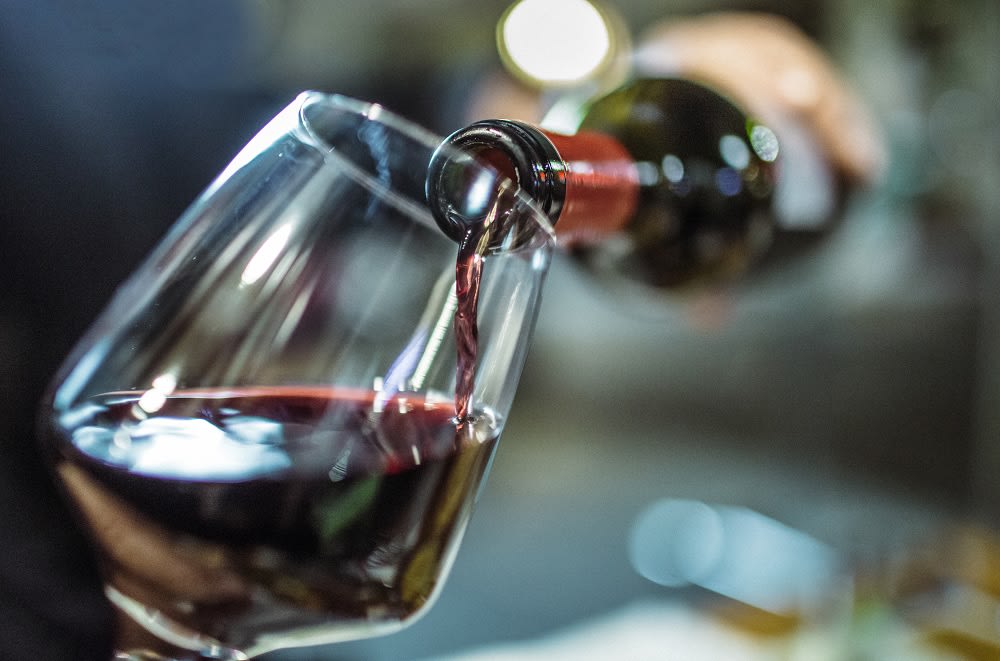 Mistura
Also located in San Luis Obisbo's downtown, Mistura is a culinary homage to Peruvian tastes and culture. It's "an authentic tribute to the diversity of Peruvian food," which includes flavors from the Incan and Pre-Columbian heritages, as well as Italian, Spanish, Japanese, and Chinese influences. Their food is sustainable and beautifully plated, and is available for delivery! Empanadas, cebiche, and beef heart are just some of the delicacies you'll find on the menu. And of course, you have to pair your deluxe meal with one (or a few) glasses or bottles of Mistura's wines. Their selection ranges from Californian to Spanish, Italian, Argentinian, and more. Order a glass or two, or go for a bottle—they come in a variety of prices.
Finney's Crafthouse & Kitchen
Finney's is a large gastropub and an SLO favorite. It serves up classic American eats, like juicy burgers, fried chicken sandwiches, and chicken wings in a variety of sauces (choose your spice level). One of Finney's newest (and most popular features)? Their to-go beer, wine, and cocktails. You'd be remiss not to try their ultra-popular Strawberry Smash (vodka, strawberry, sparkling wine), or their Pineapple Jalapeño Margarita—both of which are a refreshing way to wash down your spicy wings.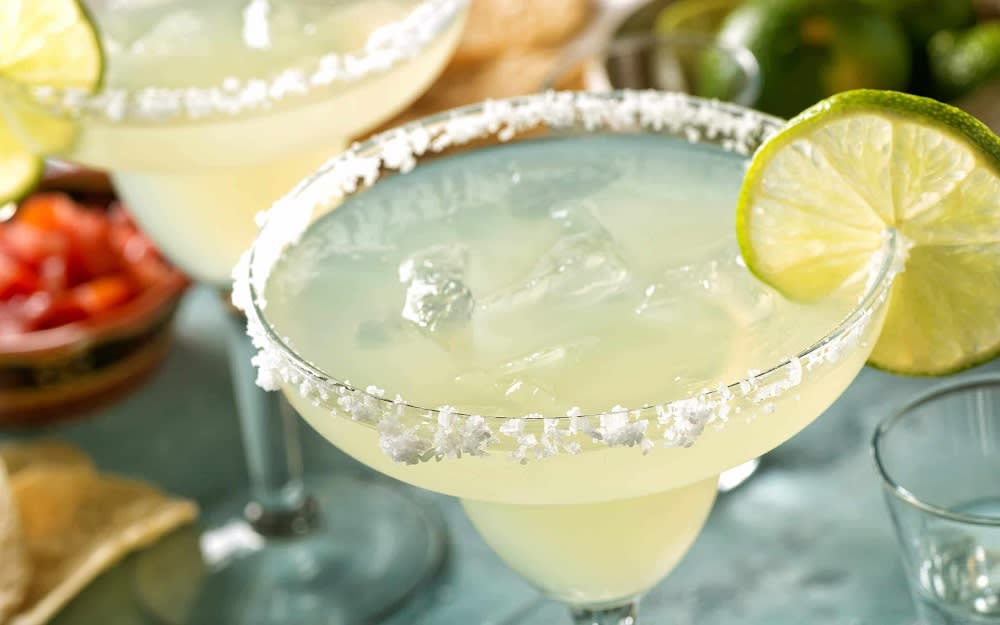 Happy Bistro
Happy Bistro is the kind of place that makes you feel...well...happy! It's a casual, Mediterranean-American eatery where everything from the hummus to the gyros is authentic and fresh. When you get delivery, you also have the option to order bottles from their robust wine list. In the mood for a buttery chardonnay or a celebratory bubbly? Happy Bistro is here to make you happy!
Black Sheep Bar & Grill
This SLO pub is a fun place to kick back on a weekend. Lounge on the patio as you sample their signature "build-your-own mac 'n cheese," or any one of their other comfort dishes. If you'd rather enjoy their food and drinks in the comfort of your own home, order delivery. Their signature to-go cocktails have made a name for themselves in SLO, and are a reasonably priced $10. Embrace your inner black sheep with the Black Sheep Lemonade, or opt for something light and refreshing with the Mama Sheep. An insider's hint? The Bloody Mary is also famous and is perfect for a morning after drinking Black Sheep's other cocktails.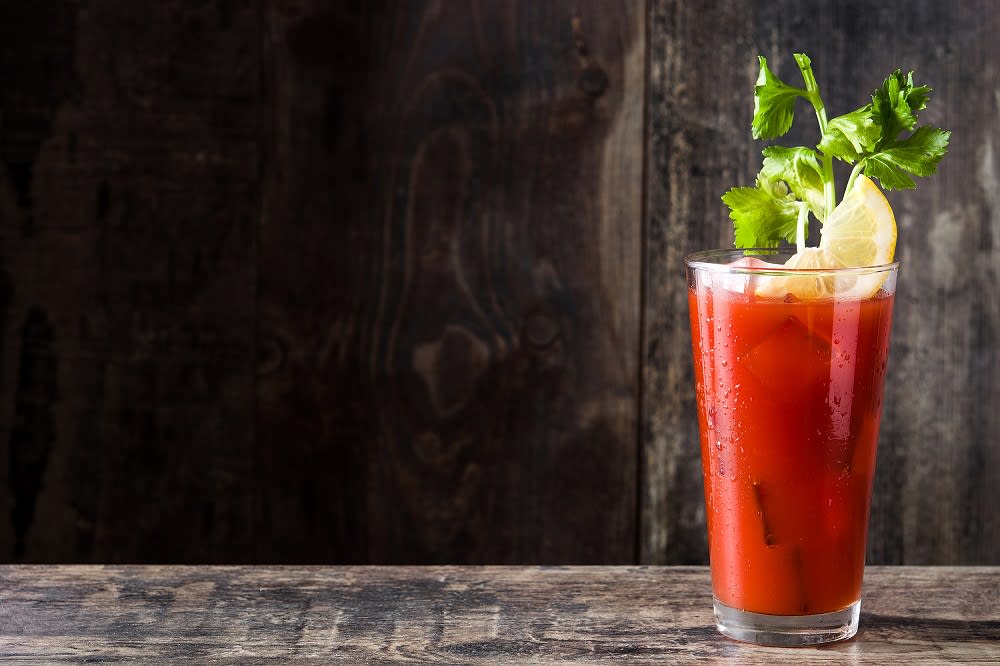 Woodstock's Pizza SLO
Woodstock's (the pizza, not the festival) has been an SLO staple for several years and continues to serve up delicious pies. Order one of their classic pizzas, or get bold and design your own. They also offer "Booze-To-Go." While they have a somewhat small selection, each of their offerings is a perfect accompaniment to pizza. Try their signature Woodstock Mason Jar of Beer, or one of their canned wines. The wines are sourced from Essentially Geared and Underwood Cellars and are delicious add-ons to any meal.

Looking to learn more about San Luis Obisbo and the surrounding areas? Considering a move? Contact the Weber Team for assistance finding your dream home!


*Header image credit: 1865 Craft House and Kitchen