Located along California's picturesque central coast, San Luis Obispo County is known for its rolling coastal hills, close-knit communities, and striking natural beauty. If you're considering a move to this fabulous area just north of Santa Barbara and along the glittering Pacific Coast, here are some things you can expect to find.



1. Laidback lifestyle
San Luis Obispo County residents affectionately refer to the area as "SLO" — but this doesn't mean it's a boring place to live! Locals are laid back and chill, and life moves at a slower, small-town pace here. If you're exhausted by the hectic pace of urban life and are looking for somewhere more down-to-earth, San Luis Obispo might just be up your alley! It's hard not to feel relaxed in an area that's so full of natural beauty.
2. Prime location
One of the best things about San Luis Obispo County is how conveniently it's located. If you want to head down to Los Angeles to experience the sights and sounds of Hollywood, it's an easy four-hour drive — this makes for an awesome weekend getaway! You can also hop on up to San Francisco, another four-hour drive, to visit Golden Gate Park or spend time at the iconic Pier 39. While traffic is, of course, always a consideration, you're sure to love living in such a convenient spot that can get you to any of California's major landmarks and attractions without much hassle.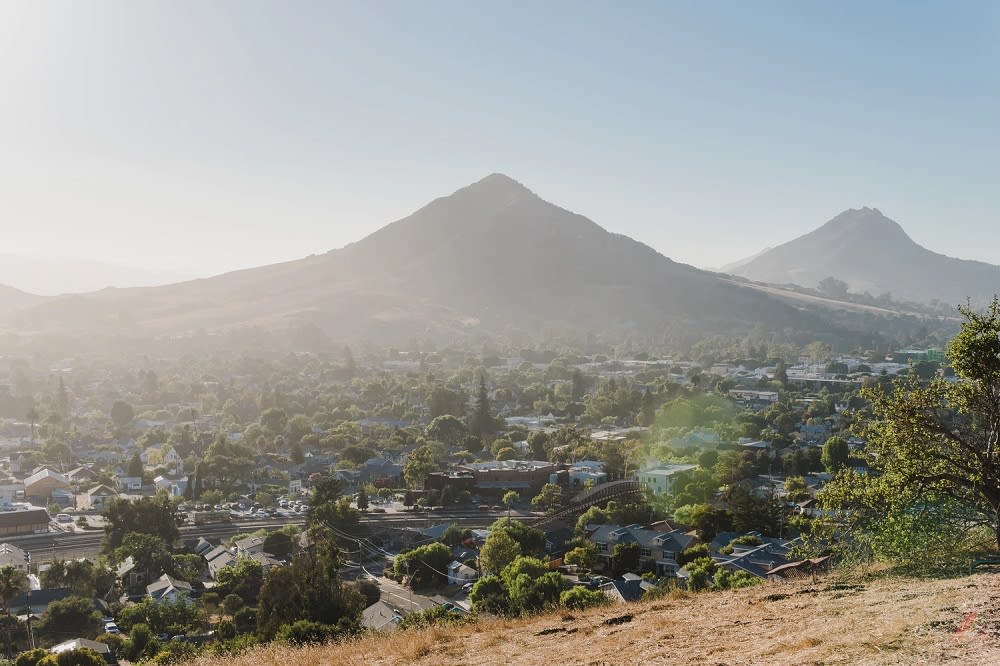 3. Fabulous weather
In typical California fashion, San Luis Obispo residents can expect a moderate climate with temperatures hovering around 75 degrees pretty much year-round. This means that, depending on where you're moving from, you can leave your heavy-duty winter gear behind and plan to invest in some lighter garments.
4. Fresh produce as far as the eye can see
Since San Luis Obispo is located right in the middle of California's most fertile farming area, it's renowned for the amazing quantities of produce available throughout the year. The downtown farmers' market is incredibly popular, attracting visitors from Los Angeles and San Francisco who are drawn to the freshest and best-tasting fruits and vegetables in the country. The market also hosts live musical performances and craft vendors, making for a fun day out for the whole family!

The farming culture is a serious part of San Luis Obispo life. The county is home to Cal Poly, which is well-regarded for its phenomenal School of Agriculture and Natural Resources; students looking to learn more about the county's rich farming industry will feel right at home here. Along San Luis Obispo's rolling hills and valleys, you'll find countless farms, ranches, and agricultural fields growing the most incredible produce you can imagine.
5. Major wine country
When you think of major wine production in California, areas like Napa might immediately come to mind, but San Luis Obispo is actually a major wine destination as well! It's home to over 280 wineries, so there's something for everyone when it comes to vineyards and tastings. Try Malene Wines, a unique experience that features a tasting room inside a one-of-a-kind vintage 1969 Airstream tasting room. Located among the gorgeous Edna Valley vineyards, this is the perfect place to sample some Provencal-style rosé wines on tap. You'll also love the luxury of Chamisal Vineyards, Central Coast wine-making pioneers who have been up and running since 1973. Sample a flight of fantastic pinot noirs, chardonnays, and Rhone varietals while taking in gorgeous views of the estate vineyard.

Make sure to stop by the stunning Edna Valley Vineyard, featuring breathtaking sun-drenched scenery and stellar wines. The tasting room overlooks the Islay Peak volcano, and the assortment of award-winning wines available to sample is truly phenomenal! Join one of Edna Valley's wine clubs, which allow you access to exciting special events. You may even choose to host your next private event at Edna Valley Vineyard, including wedding receptions, birthday parties, and corporate retreats. No matter what you choose to do and where you decide to sample amazing wines, you'll love living so close to so many scenic vineyards and fun, elegant wineries!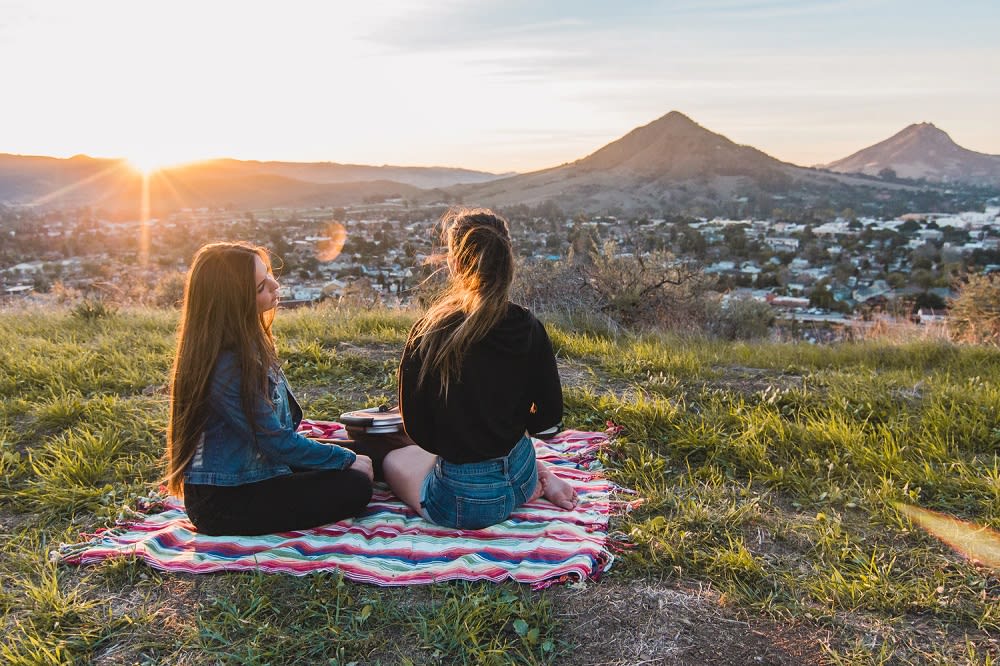 6. Great outdoor recreation and beaches
Due to San Luis Obispo's fabulous climate, you'll want to get outside to soak up the sunshine and get some exercise while you enjoy the area's stunning natural beauty. There are more trails winding through this area than you can imagine, providing incredible opportunities for walking, hiking, and biking! Hike up Bishop's Peak for some amazing views and great exercise, or sign up for one of San Luis Obispo's fun runs or marathons to stay in shape.

In addition to the hiking options, San Luis Obispo also boasts some stunning beaches that are fabulous for outdoor activities and simply basking in the sun. You'll love the sand and surf at Cayucos State Beach, which is great for swimming, windsurfing, fishing, surfing, and picnicking. The beach town of Cayucos is known for its quaint historical charm and beautiful pier, which is perfect for watching a lovely sunset. There's also Pismo Beach, a popular beach destination on the central coast that's got plenty of exciting things to do! Explore caves and cliffs from a sea kayak, try kiteboarding, or rent a paddleboard at the Pismo Beach Surf Shop. The iconic Pismo Beach Pier Plaza is also a must-see featuring fun playgrounds, tasty seafood eateries, exciting shops and cafes, and updated streetscape waterways that will take you right along the coastline, soaking up the beach's natural beauty.

Morro Bay is another popular choice for some beach relaxation that's fun for the whole family. With three distinct aquatic districts to enjoy — the beach, bay, and harbor — you'll never be bored!

Relax on the six-mile-long beach, picnicking with the family or splashing in the water. Then, visit the bay, a beautiful protected sanctuary that's full of fascinating sea life. The waters are calm here, so it's perfect for kayaking or paddleboarding, and you can also bring your bike to explore the winding trails. Finally, the harbor is an amazing sight to see; it remains a working harbor where fishermen return after catching delicious seafood to be served at local restaurants. When you visit the harbor, you can also catch sight of some sea otters enjoying the warm sunshine!

Finally, you'll love exploring Avila Beach, which, in addition to its beautiful shoreline, offers some incredible sights like the Point San Luis Lighthouse, a variety of amazing restaurants and cafes, and plenty of fun activities like biking, golfing, hiking, and wine tasting.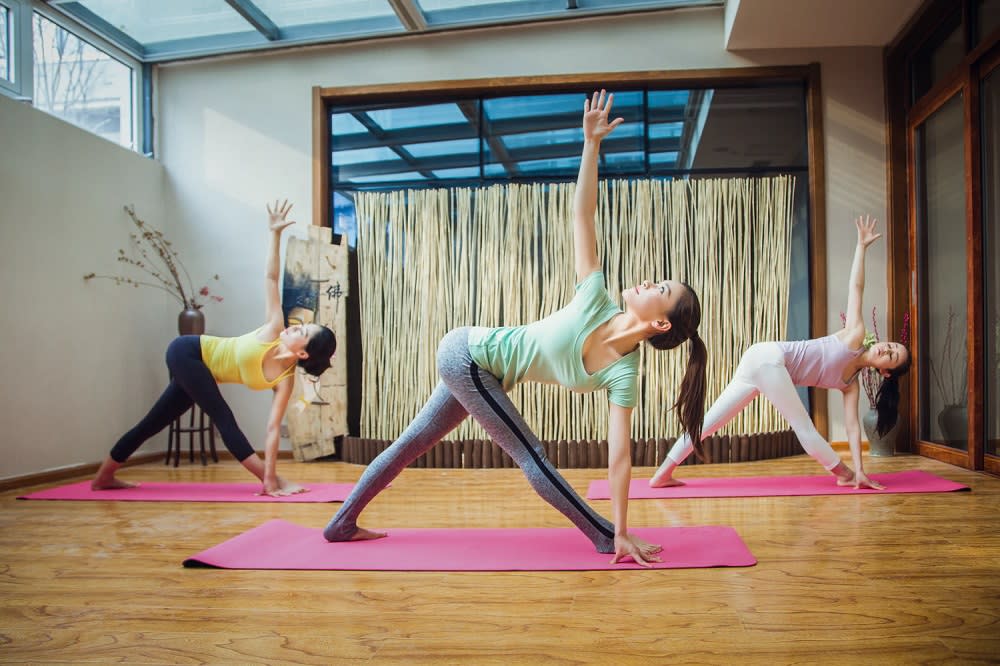 7. Healthy living
San Luis Obispo is an incredibly healthy place to live, so if you're looking to make your lifestyle more sustainable and environmentally friendly, you're in luck! Residents are incredibly environmentally conscious, working hard to reduce their carbon footprints and to treat others with kindness and respect. The area is home to plenty of healthy restaurants that offer lots of vegan and vegetarian options, so you'll never feel like you're stuck eating unhealthy fast food meals again.

The San Luis Obispo area also puts a major focus on wellness and exercise. Residents can take yoga classes to focus on mindfulness and inner strength; the SLO Yoga Center is a must-visit, perfect for both beginners and experienced yoga practitioners. The studio offers over 50 classes throughout the week, so there will definitely be something that fits your needs! SLO's yoga classes are tailored to you, whether you're looking to get in shape and become more flexible through physical workouts, participate in restorative yoga to heal from an injury, or simply unwind after a stressful week at work. Barre and Pilates classes are also available for those looking to expand upon their basic yoga knowledge and get a great workout.

The cities and towns in this county are also extremely bike-friendly. Most areas feature bike trails that are easy for the whole family to navigate, and the city of San Luis Obispo even hosts a regular Bike Night on the first Thursday of every month! Bikers meet at Mission Plaza at 9:30 PM before setting off on an exciting ride through downtown San Luis Obispo. This is a great way to meet others in the community and have a great time together.

Searching for homes for sale in San Luis Obispo? Let the Weber Team help you discover the San Luis Obispo home of your dreams! This talented and experienced team will be happy to help you find some incredible San Luis Obispo luxury homes.