There are several eating options available in Arroyo Grande to suit every taste and price range. You may want farm-to-table eating after a day spent sampling wines in the Edna Valley. Or maybe you want to take your family to indulge in tasty tacos and burritos at a fantastic Mexican restaurant after a day spent at the beach. Arroyo Grande also has restaurants that serve real international cuisine as well. Along with all this tasty food, many of these dining options have outdoor seating so you can enjoy a tasty meal in the nice summer weather. With the nice, sunny weather, why not take advantage of it? If you're wondering where you should dine first, check out our list of the # best outdoor dining spots in Arroyo Grande!
1. Mason Bar & Kitchen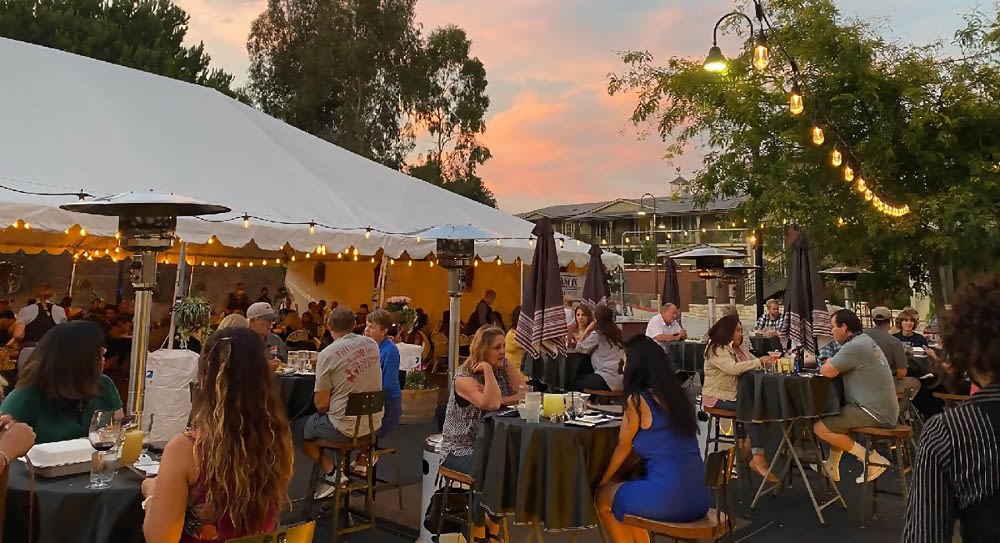 Photo courtesy of Mason Bar & Kitchen
Dine at
Mason Bar & Kitchen
, where they provide farm-fresh, regional food in a welcoming, family-friendly setting. Their award-winning bar is the ideal place to meet up with friends and try an imaginative range of wine, beer, and distinctive hand-crafted cocktails. They obtain their food from nearby organic farms and provide a wide range of locally produced artisan goods, from premium meats to fresh fruit. They are steadfast in their mission to always provide the freshest local organic vegetables, goods, and proteins that are accessible, which are also non-GMO, antibiotic-free, ethically harvested, and sustainable. Mason Bar was created to showcase the overall elegance and allure of Arroyo Grande Village. To create a distinctive Country-chic ambiance, they built their dining room with reclaimed wood and mason jar light sconces and chandeliers.
2. Ember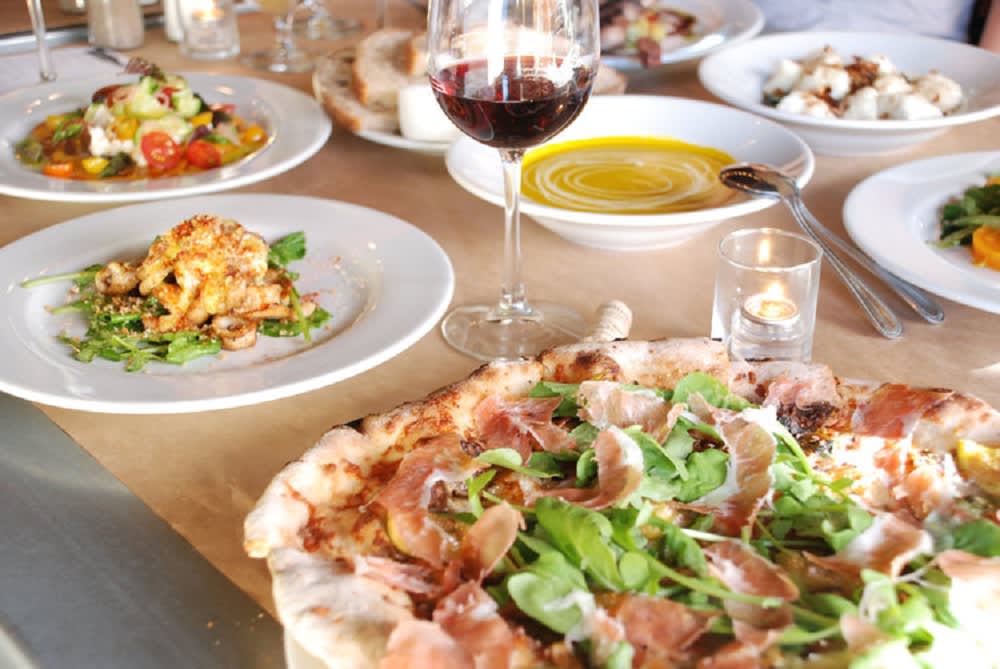 Photo courtesy of Ember
Ember
is an eclectic, regionally oriented café serving small meals and wood-fired pizza in a cozy, intimate setting. They serve genuine hand-crafted cuisine that has been cooked over a wood fire and provide the best setting for enjoying wine and food from the Central Coast. To evoke the fundamental tastes of their real cuisine, they have an open kitchen with a wood-fired oven and a brick-and-mortar fireplace/hearth equipped with a Tuscan grill and spit-roaster. At Ember, they provide the perfect atmosphere for drinking beer, wine, and spirits while dining. The majority of wines on their carefully curated wine list are from the counties of San Luis Obispo and Santa Barbara, as well as from other parts of California and beyond. Their collection has something for everyone, with a dozen wines by the glass and close to 150 wines by the bottle.
3. Rooster Creek Tavern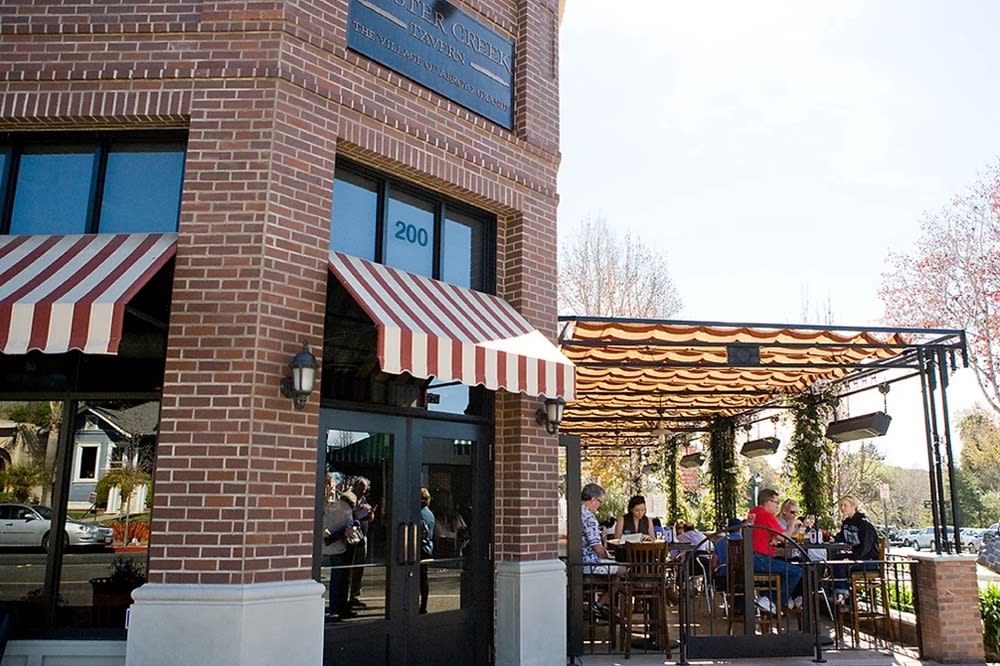 Photo courtesy of Rooster Creek Tavern
Rooster Creek Tavern
is a full-service restaurant created by a small group of friends and family who aimed to create a vibrant, enjoyable setting where people can congregate and enjoy delectable cuisine and drink in the company of friends and neighbors. The trendy bar and several flat-screen televisions at this restaurant are some of the favorite amenities here. They make an effort to provide a wide selection of high-quality menu items in a welcoming, family-friendly setting. The nearby crows of the hens and roosters that live along the banks of the stream in the old village of Arroyo Grande keep the people amused every day. On Saturdays, come and take in the local farmer's market in Olohan Alley. Every Saturday, local artists usually have their creations on show, local farmers provide high-quality seasonal fruits and vegetables, and musical entertainment provides a vibrant environment. Many of their local merchants are represented on their wine list, as well. Their position makes them the ideal beginning or conclusion to any wine-tasting trips in the area.
4. Branch Street Deli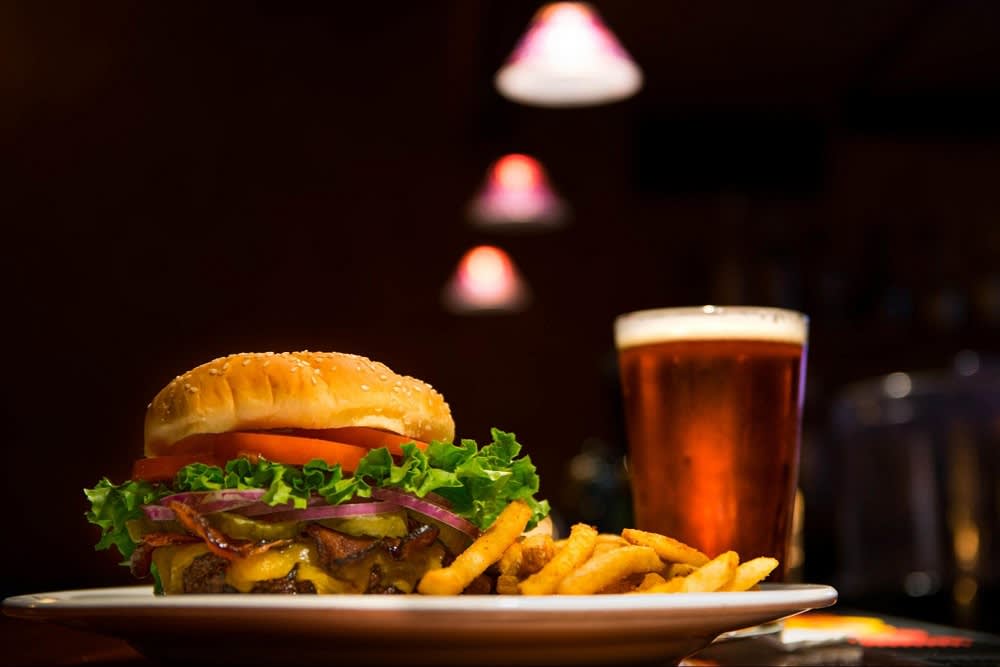 Photo courtesy of Branch Street Deli
The
Branch Street Deli
has been a fixture in the historic Arroyo Grande Village since 1997, providing a warm and pleasant dining environment for groups of all sizes, including families, friends, and business associates. Eat in their inside eating room, which has two televisions for news and sports, or outdoors on the greatest patio in the Village, which includes huge umbrellas for comfort during the lunch hour and gas heaters for your nighttime dining pleasure. With just the right amount of sun and shade, their patio is the perfect place to relax on a pleasant day or take a break from the nearby Saturday farmer's market or local festivals. Their menu consists of various delicious selections including hamburgers, hot and cold wraps, and more along with the option to make your own deli-style sandwiches.
5. Old Village Grill
Fans of hamburgers, get ready for one of the finest burgers available. Burgers cooked in the traditional manner are the
Old Village Grill's
specialty. They are created every day with prime meat and served on buttery brioche buns. As soon as you walk inside the restaurant on Branch Street, you'll note how calm but lively it is. This restaurant serves meals rapidly, and when business picks up, the orders come flying in! Choose from a variety of additional options on the menu or stick with the traditional combo of a burger, fries, and creamy milkshake. Order a classic Village Dog or the delectable Spicy Baja Cobb Salad for something a bit different. Other side options at Old Village Grill include beer-battered onion rings and "Special Recipe Chili." Kids will enjoy the burger, hot dog, chicken nuggets, fries, and drink from the attractively priced kids menu. Sit inside or outside on the breezeway; it's the ideal vantage point for people-watching.
6. Jaffa Café
The
Jaffa Café
is the place to go for fresh, nutritious Mediterranean food that is also reasonably priced. Adnan Saleh and Mike Ghannam established their flagship Jaffa Café in San Luis Obispo in 2002. Beginning as Cornerstone Market and Deli, it gradually changed into a unique restaurant with a pleasant atmosphere and all the best homemade foods. The owners launched their second shop in the Village of Arroyo Grande in 2012. The menu's international favorites include Baba Ganoush, Tabbouleh, Gyros, Baklava, Hummus, Kabobs, and more. Bring your family and friends along to visit and indulge in all of their tasty cuisines in a welcoming ambiance, with both indoor and outdoor dining areas. In addition, feel free to bring your furry friend along, as dogs are welcome on their outdoor patio.
7. Golden Moon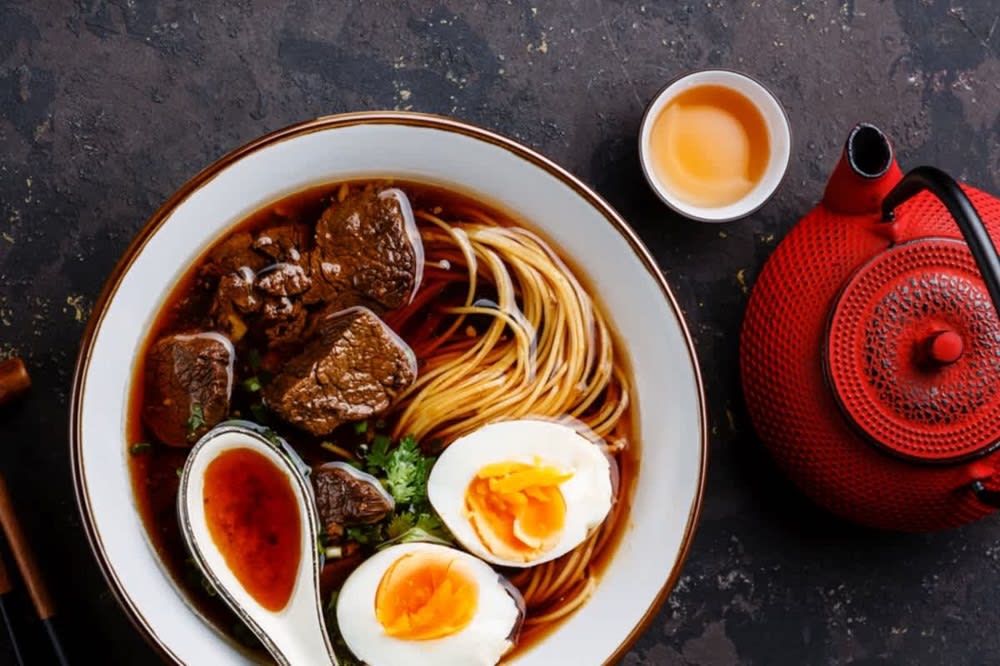 Photo courtesy of Golden Moon
Golden Moon
has long been a staple in Arroyo Grande and is housed in a charming home on Grand Avenue. This eatery has the cozy, welcoming feel of a neighborhood bistro, frequently crowded with residents who value great food and friendly service. This mom-and-pop Chinese eatery offers Cantonese food, with crisp, light tastes, as well as Hunan cuisine, with its spiciness, are all considered restaurant specialties. This extensive menu includes noodle and rice dishes, potstickers, soups, and more. Some of the most popular dishes at this establishment include the Wonton soup, Mongolian beef, orange chicken, and General Tsao's chicken. The restaurant offers a wide variety of vegetarian alternatives as well, and the kid's menu includes a good range of foods.
8. Urbane Cafe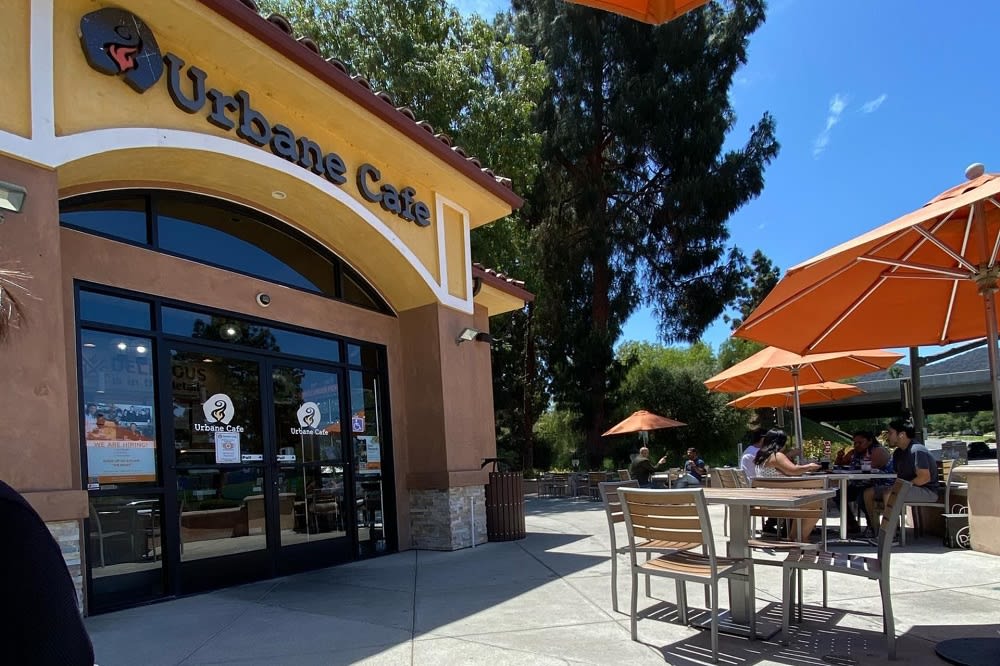 Photo courtesy of Urbane Cafe
Urbane Cafe
goes above and beyond to fulfill its promise of a fantastic sandwich and delectable salad. They use award-winning recipes, farm-fresh ingredients, culinary skills, and an unrelenting dedication to quality and craft to provide a delightful, nutrient-dense dinner that is also reasonably priced. In order for you to watch, anticipate, and enjoy your upcoming meal, they proudly cook their dishes in front of you while using fresh, local products that are bought daily. They also make their bread and sauces from scratch, and when possible, they collaborate with nearby farmers and food providers to get their produce. Every time you eat, you'll notice the difference and appreciate how fresh everything is.
Find homes for sale in Arroyo Grande
With the weather getting warmer, more and more locals are looking to dine outdoors. All of these restaurants offer incredibly delicious and diverse cuisine, with many of them being pet friendly. Want to experience great outdoor dining in Arroyo Grande? Contact the
Weber Team
if you're interested in
Arroyo Grande real estate
!