Many people consider the Central Coast of California to be the best place to call home in the state. The beautiful region, which spans Monterey Bay and Point Mugu, has a truly serene setting. The property selection to choose from is incredible, consisting of well-maintained and up-to-date homes ranging from stylish condominiums to extravagant estates with lavish features. From the amazing weather to the picturesque scenery to the peaceful atmosphere, there are plenty of reasons people love living on the Central Coast. For residents with a sweet tooth, access to some pretty phenomenal chocolate chip cookies is one of their favorite pleasures offered by the community.


There aren't many desserts in the world as beloved as the chocolate chip cookie, and the Central Coast gives the iconic treat all the praise it deserves. Its culinary scene is spectacular, and many top-notch restaurants and eateries have versions of the decadent sweet on its menu. Served hot, fresh, and often oozing with chocolate, there's no better way to end a night on the Central Coast than to take a trip to one of its establishments for a delectable dining experience.


On your hunt to find the best chocolate chip cookie in the Central Coast, consider visiting one of these five hotspots. Your taste buds will be sure to thank you, and you'll be planning your next trip back in no time.
SLO Provisions
As a charming hometown café that is just as refined as it is rustic,
SLO Provisions
is a go-to spot among residents on the Central Coast. With classic menu items like deviled eggs, grilled cheese, and rotisserie chicken, this homestyle-cooking hub will surely have you reminiscing about backyard barbecues in the summertime with family and friends. Their selection of freshly baked treats and pastries is simply divine, with many considering the chocolate chip cookie to be the best choice. They also serve great signature drinks as well as coffees, beers, and wines, so it's a perfect place to head whether you're looking for a quick bite with a beverage or a sit-down dinner.
Scout Coffee Co.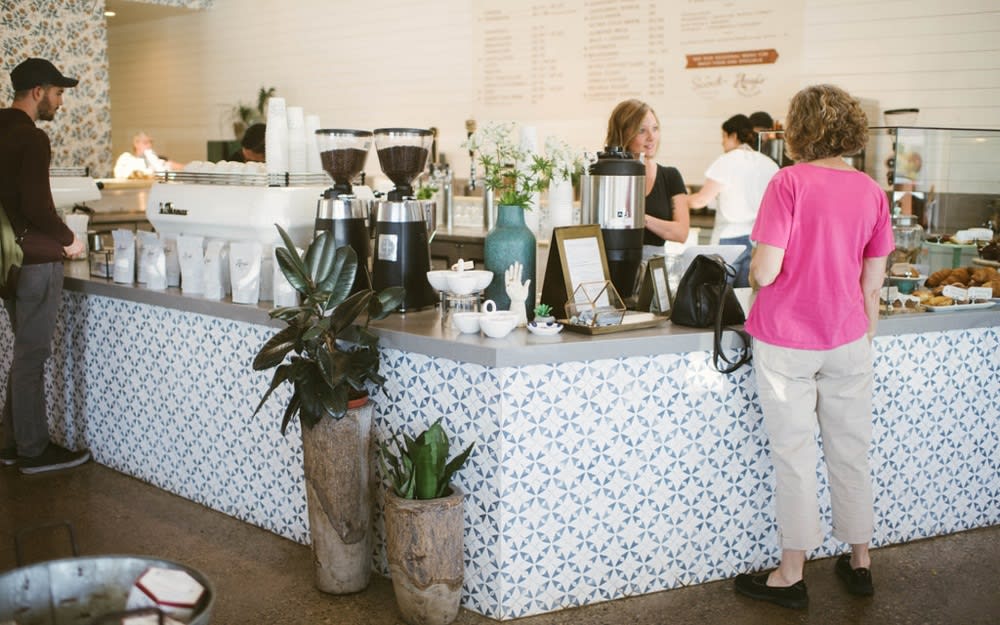 Photo courtesy of Scout Coffee Co.
While
Scout Coffee Co.
may be best known for its locally roasted coffee, its delicious caffeinated beverages aren't the only menu staple that keeps guests returning. Their chocolate chip cookie, dubbed the "Scout Cookie," has been a classic item on the menu since it opened. Made with oatmeal, toasted pecans, and three different types of chocolate, it's everything a cookie should be and more. The modern decor of the café adds to its appeal as well, with a bright brick accent wall and industrial-style seating. Its setting is casual yet chic, making it a lovely place to enjoy a cup of Joe and some baked goods.
Ascendo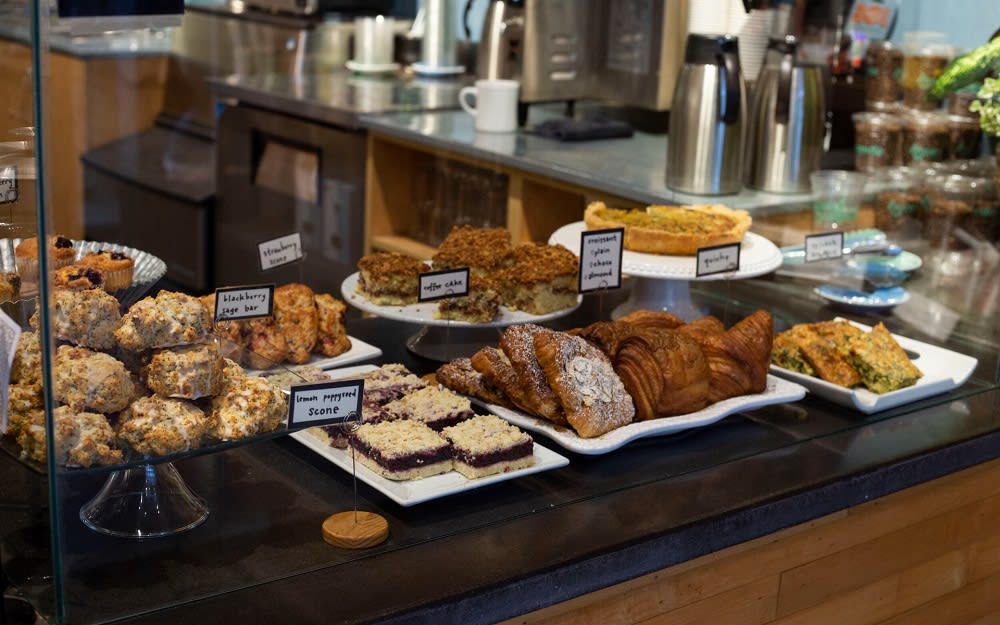 Photo courtesy of Ascendo
Just as its name implies,
Ascendo
has been rising in popularity as a favorite coffee spot for locals since its emergence in the region. It prides itself on its ability to foster relationships and cultivate a sense of community, so the friendly vibe as soon as you walk through the door is always a pleasant greeting to look forward to. Whether stopping in solo or meeting a friend, the laid-back ambiance is great for unwinding. The selection of baked goods to go along with the roasted coffee is also outstanding, with a gourmet chocolate chip cookie being one of the most popular.
McConnell's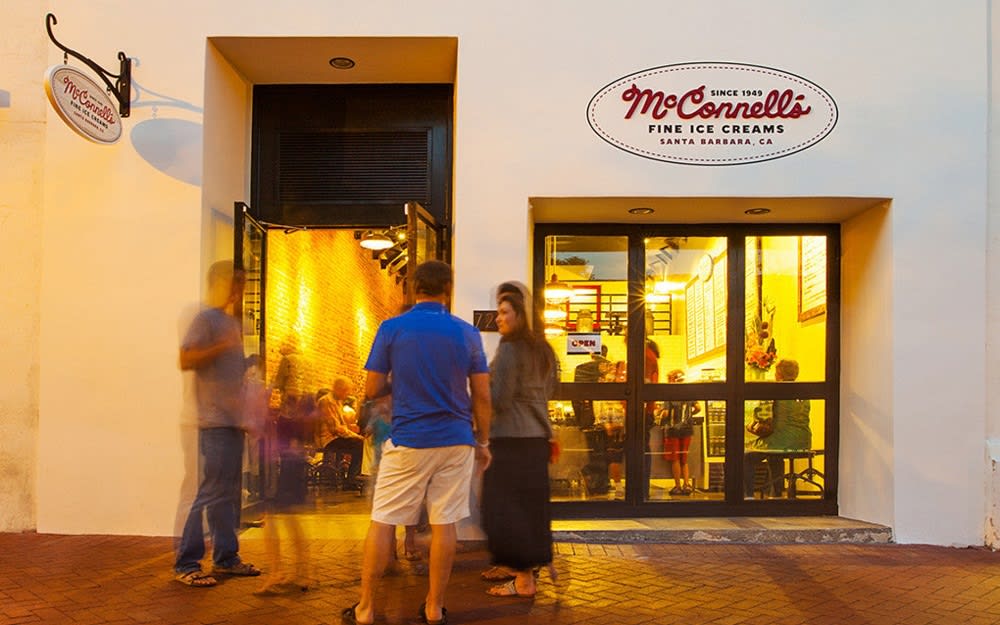 Photo courtesy of McConnell's
As a staple on California's Central Coast since it opened in 1949, many people consider the ice cream at
McConnell's
to be the best in the state. Each batch is hand-crafted to perfection, and the variety of flavors is truly magnificent. With a strong commitment to quality, only the finest ingredients from around the country are used when creating their sweet treats, especially regarding the chocolate they use. The salted chocolate chip cookie here is pure bliss, with just the right balance of crispy and chewy. For those looking to switch things up a bit with their dessert, opting for the chocolate chip cookie dough ice cream is also an excellent choice.
Antigua Brewing
Most people immediately think of incredible craft beer when
Antigua Brewing
comes to mind, but that isn't the only spectacular item being served at this trendy brewpub. This family-friendly joint has a commitment to making each and every guest feel at home, and their welcoming nature really shines through in the comfort food items being served. Biting into a chocolate chip cookie here feels like grabbing one right out of grandma's oven, with all the love and passion poured into its creation. With a down-to-earth atmosphere and a hip setting, many residents love to frequent Antigua.
There's no shortage of excellent characteristics the Central Coast of California possesses, and baking some pretty spectacular chocolate chip cookies is one of them. During your next outing in the region, consider stopping by SLO Provisions, Scout, Ascendo, McConnells, or Antigua Brewing to take a delicious bite into one of the best chocolate chip cookies the Central Coast has to offer. Whether you choose to stop in for a full meal or simply grab a baked treat to-go, you'll surely leave with a smile with one of these scrumptious treats.


If you're looking to buy or sell a home on the beautiful Central Coast, contact the
Weber Team
today. As real estate experts throughout the region with years of experience in some of its most desirable
neighborhoods
, including the San Luis Obispo, Arroyo Grande, and Pismo Beach real estate, their highly skilled team can take you to see all the best homes for sale and help you earn top dollar on your listing. By working with a skilled agent on their team, you'll have the professional advantage you need to successfully navigate the competitive Central Coast real estate market.

*Header photo courtesy of Shutterstock