Smack in the middle of the Californian coast sits the bucolic, booming city of San Luis Obispo. An equidistant four hours away from both Los Angeles and San Francisco, San Luis Obispo — or "S.L.O." as the locals lovingly refer to it — offers exquisite luxury real estate options with a diverse population ranging from technical professionals to agricultural connoisseurs to some of the best and brightest higher-ed students in the nation. Originally established in 1772 as Mission San Luis Obispo de Tolosa, the cityscape offers ornate mission-style homes tucked into bountiful vineyards and pristine mountain sides just a stone's throw to the central coast.
With immaculate weather, a booming housing market, and an escape from the major cities of the West Coast,
San Luis Obispo Homes for Sale
offers homebuyers an oasis of space and community irreplicable in most other parts of the county. Although buying is certainly not easy with rising real estate prices matching customer demand, the
Weber Team
of the Compass Real Estate Group has the expertise and intel to net you your perfect San Luis Obispo luxury home so you can start living the good life in no time. Their years of experience buying and selling real estate in the best neighborhoods of San Luis Obispo are second to none in this flourishing area of California.
1. Scout out your potential neighborhoods
After uprooting from your current habitation in favor of a move to San Luis Obispo in serene Central California, you'll have the exciting opportunity to pick from a medley of luxurious neighborhoods in a town offering more housing options than the average buyer may realize.
While it's nowhere comparable to the size of Los Angeles down south or San Francisco up north, San Luis Obispo's close to
48,000 residents
inhabit over a dozen neighborhoods in San Luis Obispo County from the
coastline
into the hills. Let's dive into a few of the most prestigious neighborhoods San Luis Obispo has to offer.
Prefumo Canyon and Laguna Lake
Home to San Luis Obispo's best views, the Prefumo Canyon and Laguna Lake area lies just southwest of downtown in the foothills of Prefumo canyon. A haven for outdoor activity with peaceful privacy, buyers looking in this neighborhood can expect bountiful space and solitude while overlooking downtown just a few miles away. Many Prefumo homes offer spacious wine cellars, spiraling staircases, and marble entryways matching the beauty of the surrounding vineyards.

Avila Beach
Just over the canyon, Avila Beach bathes in the coastal sun. This neighborhood is built for the lavish lifestyles of San Luis Obispo County's elite. Peppered with world-class golf courses, culinary delights, and panoramic ocean views, Avila Beach has a feel all its own of sea, sand, and sun.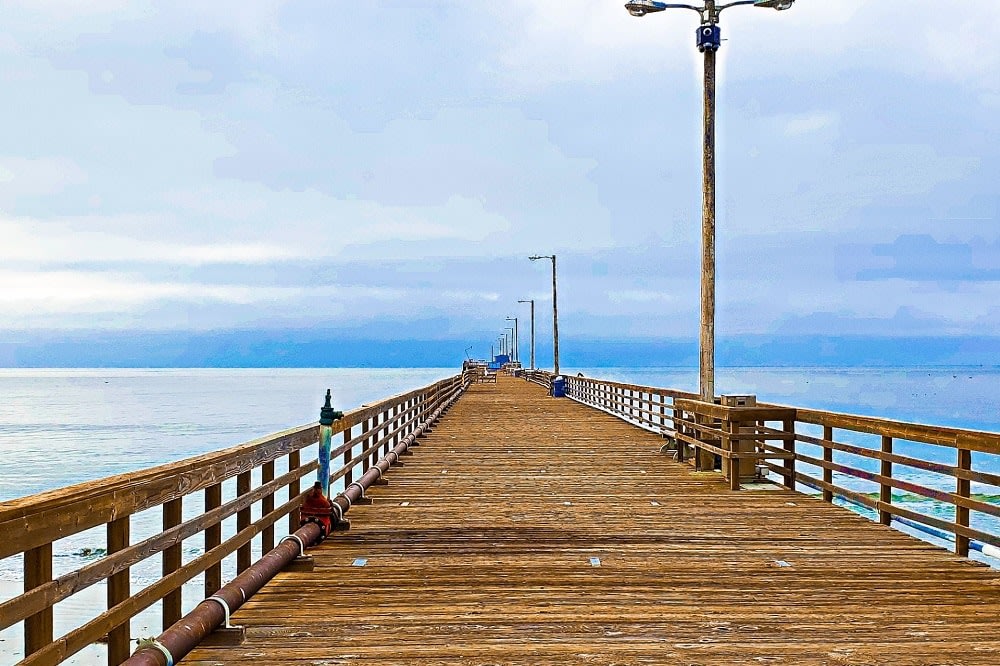 Railroad District
If you're looking for a more centralized district offering walkability to retail, restaurants, and more, the Railroad District is your perfect neighborhood in San Luis Obispo. More cosmopolitan than Perfumo and Avila Beach, the Railroad District offers convenience and a hip, bohemian environment for a sophisticated community accustomed to a lively downtown lifestyle. Check out the exquisite
Del Monte Café
for a bite to eat or stroll over to
TL Nails & Spa
for a glamorous manicure.
2. Assess your needs and desires in San Luis Obispo real estate
While you contemplate the boundless opportunities to make San Luis Obispo homes for sale to settle in, take a step back and consider your priorities and preferences before committing to that mission estate in Avila Beach or that rustic bungalow in Prefumo Canyon.
Size
An obvious consideration to take is gauging the size and square footage you'll need for a comfortable lifestyle in San Luis Obispo. Consider the members of your household and their needs; is a swimming pool in demand with a large family? How many home offices will satisfy the number of working adults in this work-from-home environment? With the consultation help of the Weber Team, these questions and more will nail down your space requirements.
Duration
With the booming housing market in San Luis Obispo, it's recommended you take time to really assess your options because these properties are only projected to appreciate with time. If you are looking for a potentially temporary abode, be sure to aim for fully furnished spaces with turnkey livability.
Amenities
Similar to size considerations, be sure the amenities both inside and outside of your luxurious home match your lifestyle and activities. If you're an avid hiker or cyclist, aim for a property up in the highlands of San Luis Obispo. Conversely, if you consider yourself a shopaholic or connoisseur of gastronomy, focus your search on the Santa Rosa or Upper Monterey neighborhoods situated right downtown.
3. Get to know your neighbors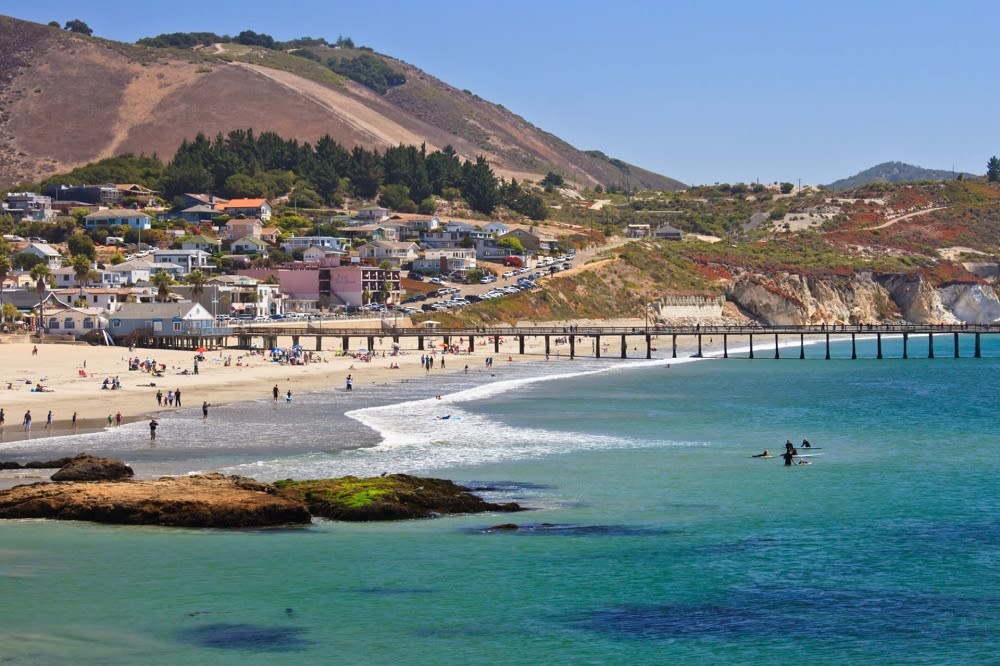 Almost as important as your home itself is the community of neighbors whom you'll share San Luis Obispo with. The area is home to a population of 48,000 residents, of which 62 percent own their homes outright. The high volume of renters can be attributed to the student population of
California Polytechnic State University
– an exceptional research institute in Downtown San Luis Obispo.
Residents of San Luis Obispo are made up primarily of the education sector, due to Cal Poly's influence but also comprise financial and technical fields as well as healthcare, overall embodying a sophisticated workforce. San Luis Obispo attracts transplants from across the country as well as native Californians due to its booming nature.
4. San Luis Obispo Homes for Sale has Exquisite surrounding geography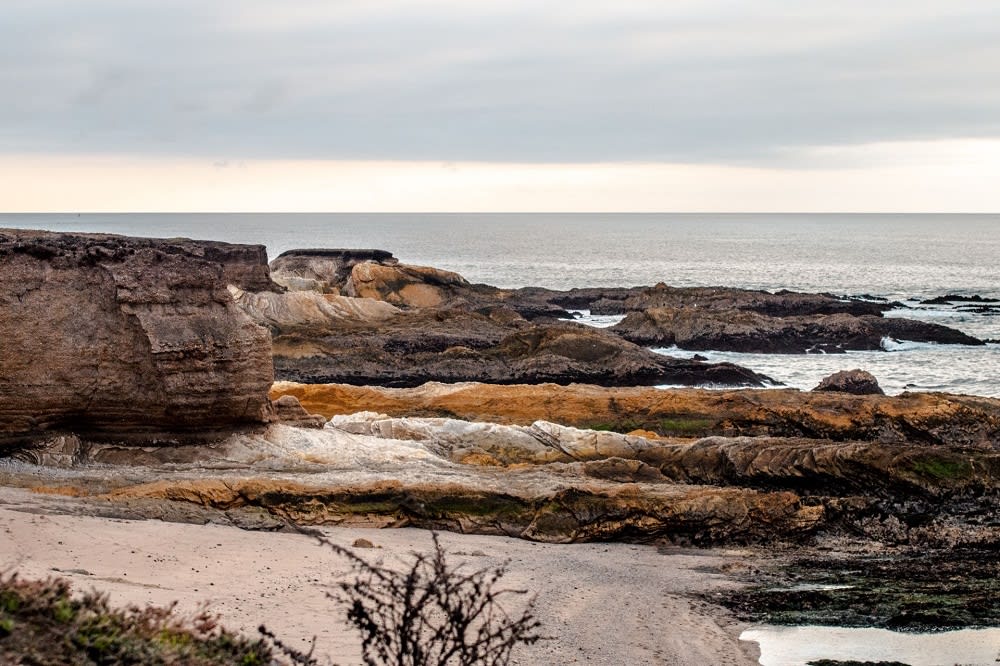 A major attraction to property in San Luis Obispo is the surrounding outdoors. Undulating hills and canyons hug downtown while crashing waves and powdery sand welcome residents on the shoreline of beautiful central California. The Mediterranean climate maintains mild temperatures year-round with almost 300 days of sun per year. When working with the Weber Team, make sure you prioritize the patio and other outdoor areas on your property to take full advantage of the lovely climate. Traverse the winding trails of
Montaña de Oro State Park
or back in the sunshine on the coast at
Fisherman's Beach
.
5. The Real Estate Market in San Luis Obispo is HOT!
Property popularity in San Luis Obispo is on the rise – and with good reason. The combination of luxury real estate in an elite community is injecting capital into the market and raising prices, which is where working with
Sarah Weber and the Weber Team
of real estate experts gives you the upper hand as a prospective buyer in the area. Over 57 percent of properties in San Luis Obispo are currently selling for over the original listing price, with an
average sale of 750,000 dollars
. These prices are only increasing, which is advantageous for a home buyer looking for a luxurious abode that will only appreciate over time.
Weber Team, your go-to agents for San Luis Obispo real estate
To make the best, most-informed buying decision in sunny San Luis Obispo, connect with an
experienced San Luis Obispo Real Estate Agent
with the Compass Brokerage Firm to find an experience San Luis Obispo Real Estate Agent. Natives of Central California, Sarah, Summer, and Caroline have decades upon decades of real estate experience in the area with a robust network of clients both buying and selling the finest luxury real estate.
Contact Weber Team today
and make your San Luis Obispo property dreams a reality!